TEAM NEWSLETTER


OCTOBER-NOVEMBER 2018

VP Finance & Operations Portfolio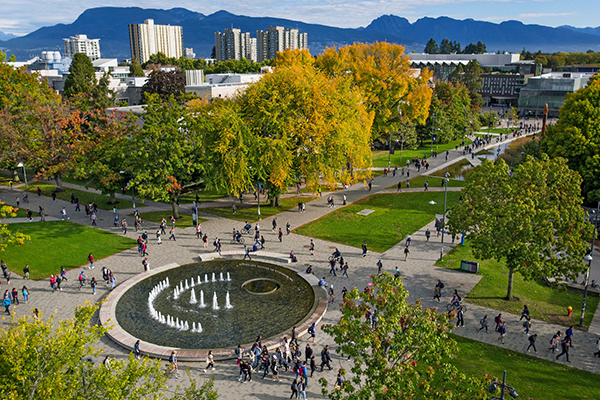 A BUSY FALL FOR THE VPFO
With the academic year in full swing our campuses are buzzing with busy students, faculty, and staff, and many members of the VPFO have turned their focus to wrapping up major projects for 2018.
Risk Management Services updated UBC's Emergency Response Plan and launched a brand new Crisis Management Plan, as well as publishing tips for staying safe this winter. Financial Operations successfully completed the first pilot project for their important Service Delivery Model initiative. And Building Operations hit national headlines as they rolled out a new fleet of floor-cleaning robots on the Vancouver campus.
Read on to learn more about the recent innovative and award-winning work done in your VPFO portfolio.
VPFO DATES
VPFO BRAND MEETING
NOVEMBER 28
Join colleagues from across the VPFO to discover and share resources to help you confidently tell the UBC story on-brand — whether in text, image, motion, or web. SIGN UP TO ATTEND>
UBC-V FALL CONVOCATION
NOVEMBER 28-30
Plan for a busy Vancouver campus. Learn about convocation venues, schedules and more. READ MORE >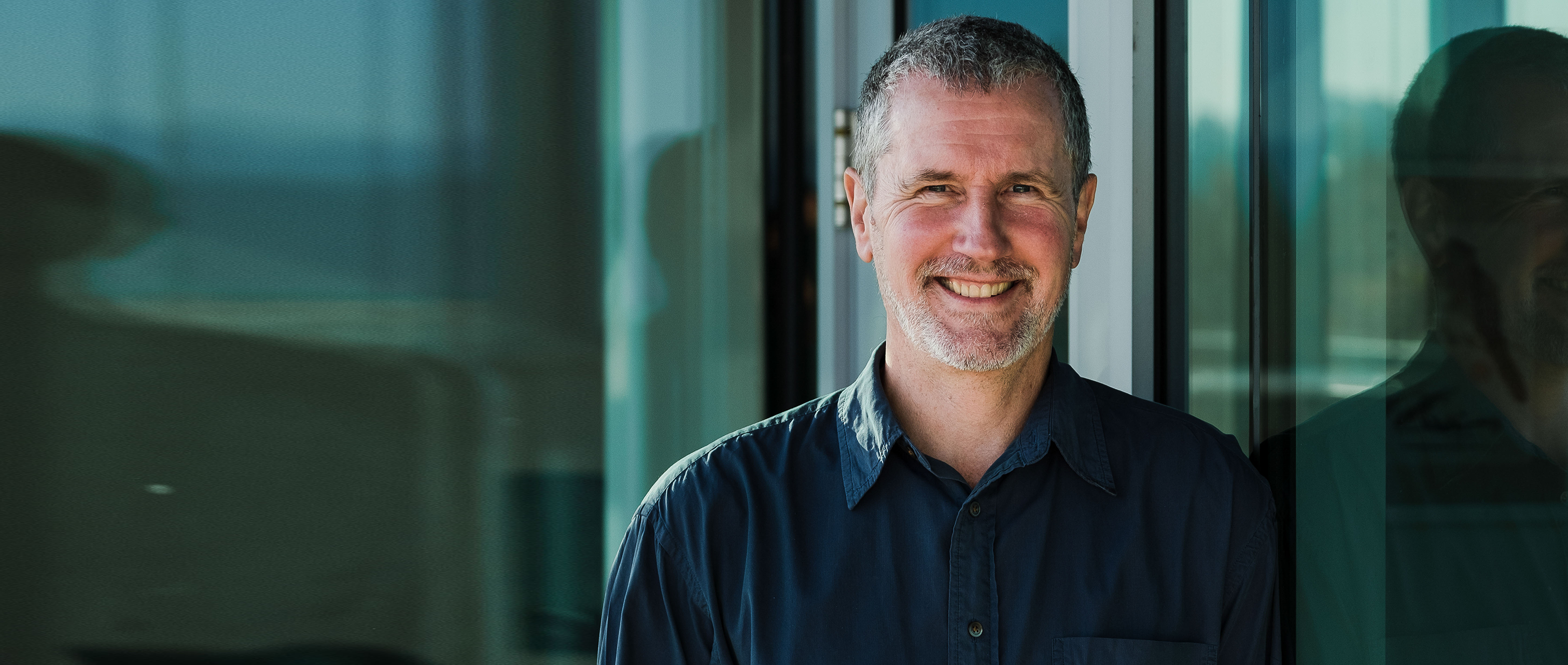 STUART MACKENZIE APPOINTED INTERIM COMPTROLLER
Stuart will lead the university's Budget and Financial Reporting Departments, which deliver budget oversight and financial reporting to the campus community, UBC's Board of Governors, external stakeholders, and the general public.
REVISED EMERGENCY RESPONSE PLAN AND NEW CRISIS MANAGEMENT PLAN NOW AVAILABLE
RMS invites you to learn more about UBC-V's emergency response and UBC's crisis management planning so you can be better informed about emergency and other incident management measures.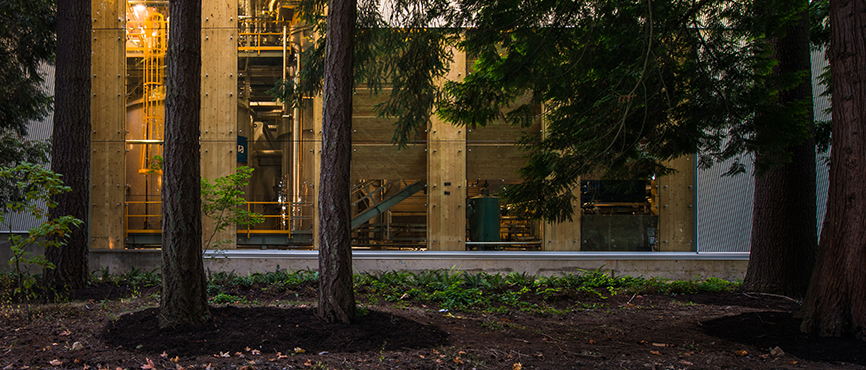 UBC WINS INSTITUTIONAL ENERGY MANAGEMENT OF THE YEAR AWARD FROM THE ASSOCIATION OF ENERGY ENGINEERS
This award recognizes UBC and the contributions of faculty, staff, and students in changing our approach to energy and acting as a living lab to demonstrate what's possible to the rest of the world.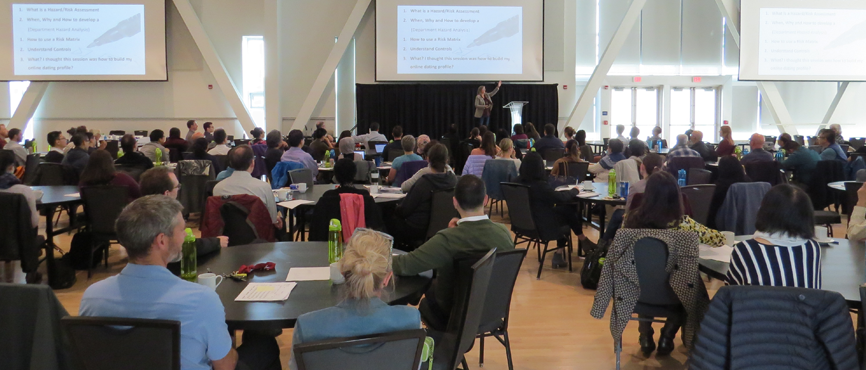 SAFETY DAY GATHERS CAMPUS SAFETY LEADERS FOR LEARNING AND RECOGNITION
On October 3, over 200 Joint Occupational Health and Safety Committee (JOHSC) and Local Safety Team (LST) members from across UBC Vancouver gathered in the Nest's Great Hall to celebrate and recognize achievement in making UBC Vancouver a safer place to work.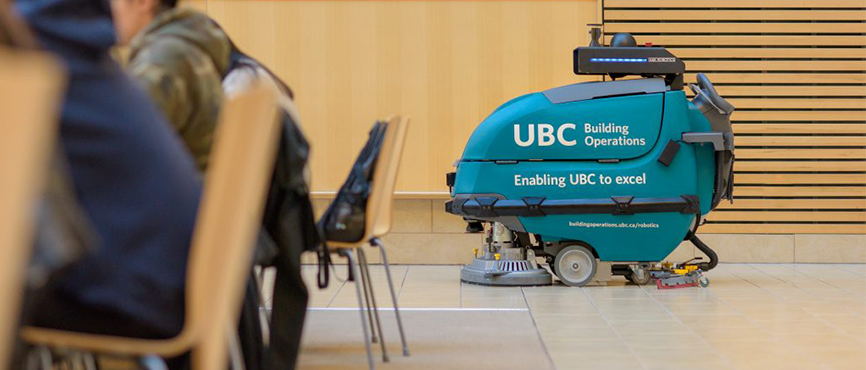 INNOVATIVE FLOOR-CLEANING ROBOTS NOW SCRUBBING THE HALLS OF UBC
A&K Robotics worked closely with UBC Building Operations to develop the technology, which will now be used to clean the same floors the company's founders once walked as students.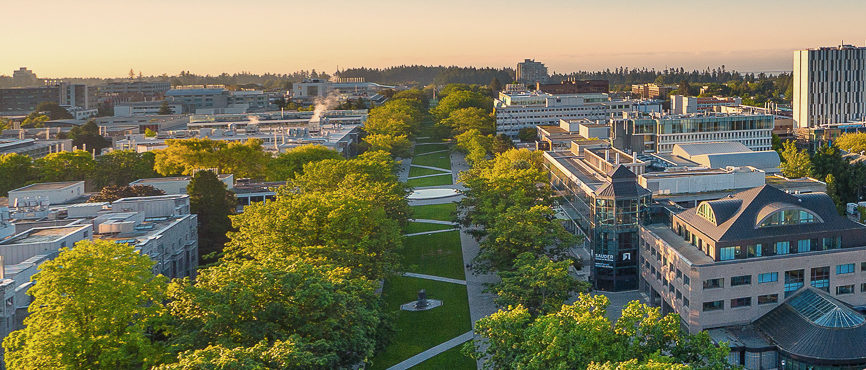 FINANCIAL OPERATIONS COMPLETES FIRST SERVICE DELIVERY MODEL (SDM) ROLLOUT
As part of the Sauder pilot, Financial Operations collaborated with faculty and staff to analyze existing practices, identify opportunities for improvement, and design a new SDM with a people-first focus.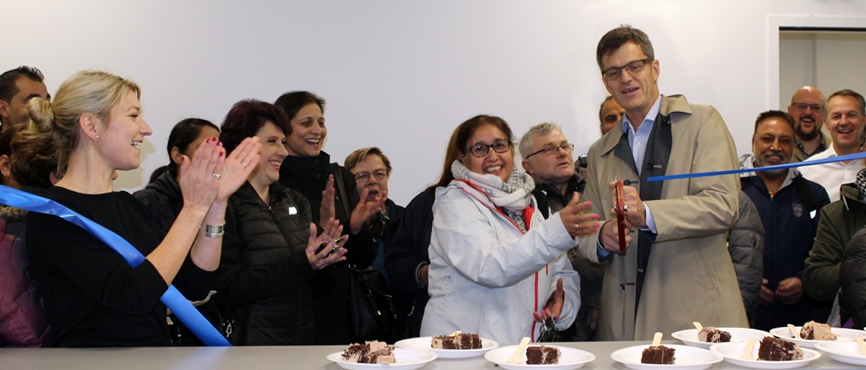 BUILDING OPERATIONS OPENS NEW CUSTODIAL CENTRE IN UBC LIFE BUILDING
Building Operations has added a third custodial deployment centre to minimize custodial travel time to buildings. It's a big change for after 25 years at C&CP2 for day-shift, night-shift, and weekend staff.
QUICK UPDATES
INDIAN RESIDENTIAL SCHOOL HISTORY AND DIALOGUE CENTRE FEATURED ON THE COVER OF CANADIAN ARCHITECT
The construction of the Indian Residential School History and Dialogue Centre was completed last year in June 2017 and sits between Walter C. Koerner Library and Irving K. Barber Learning Centre. READ MORE >
FALL LEAF COLLECTION: WHY DOES BUILDING OPERATIONS USE GAS-POWERED TOOLS?
Our campus is very large and creates a huge amount of leaves each fall. We share why we gather the leaves and the tools we use to minimize the impact to campus. READ MORE >
THE MUSEUM OF ANTHROPOLOGY'S GREAT HALL TO RECEIVE EXTENSIVE SEISMIC UPGRADES
The Museum of Anthropology (MOA) will receive extensive seismic upgrades beginning on December 3, to augment the building's structural integrity and help preserve the invaluable cultural significance and living heritage of the world-renowned Indigenous Northwest Coast collection. READ MORE >
AVOID SLIPS, TRIPS, AND FALLS THIS WINTER WITH SOME SIMPLE TIPS
Risk Management Services reminds us that we're coming into ice and snow season on campus, where can be a greater risk of slips, trips or falls. Practice safe winter walking to help you stay on your feet this winter.
READ MORE >
GET READY TO MEET A ROBOT
A new fleet of robotic floor scrubbers are supporting our custodians in our buildings. Find out where and when you may encounter them. READ MORE >
AMAZING LIFE-SIZE LEGO AVENGERS COSTUMES DONATED TO UNITED WAY AUCTION
Infrastructure Development brought the Lego Avengers Superheroes to life at USB this Halloween. The next heroic act? These amazing costumes have all been donated to the United Way Silent Auction so they can live to fight again, and support our community.
CANNABIS AND THE WORKPLACE: WHAT'S EXPECTED AT UBC?
With cannabis now legal in Canada, UBC employees should familiarize themselves with UBC's workplace expectations. READ MORE >
UBC TO CO-HOST THE WACUBO 2019 ANNUAL CONFERENCE
UBC and Simon Fraser University are co-hosting the 2019 WACUBO Annual Conference. Join WACUBO and attend or help lead the conference as the volunteer services coordinator.
READ MORE >
PEOPLE OF THE VPFO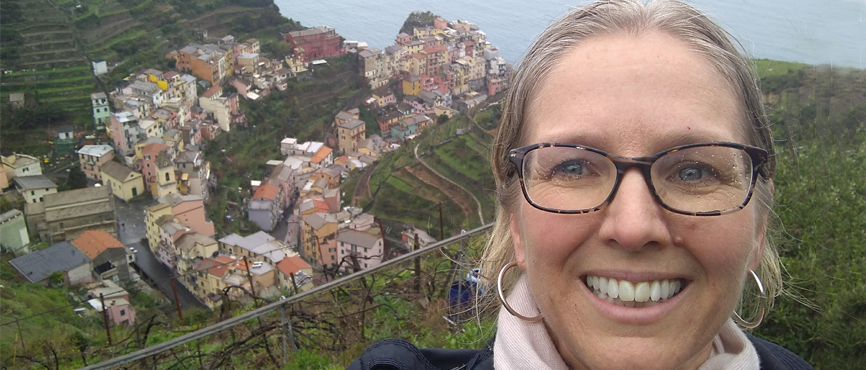 GET TO KNOW: HOLLY RAIL, ADMINISTRATIVE ASSISTANT TO THE COMPTROLLER
| | |
| --- | --- |
| Holly's love of learning and search for places with 'scope for the imagination' have brought her around the world and back to us with curiosity and encouragement for us all. | "Intelligence and drive may get someone into a place of leadership, but I believe humility and integrity are the qualities that sustain good leaders." |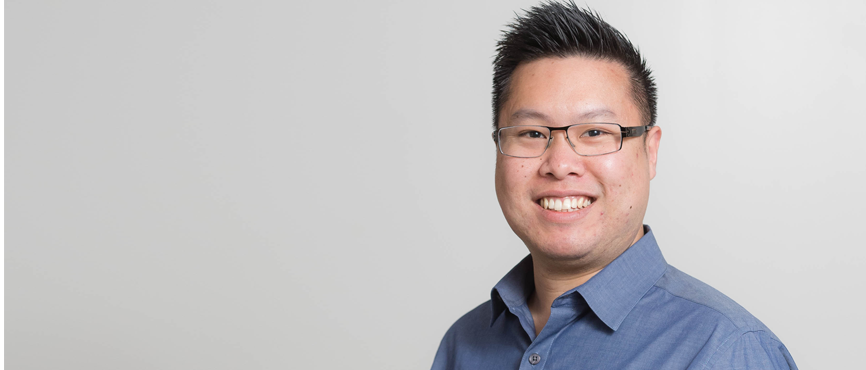 GET TO KNOW: STEVEN LEE, FACILITIES PLANNER WITH INFRASTRUCTURE DEVELOPMENT
In the 10 years Steven Lee has been with UBC, he has learned to explore — from classroom needs to Malaysian sandbars — and to take the time and listen to what others have to say — from his toddler to visionary leaders.
"♫ Baby shark, doo doo doo doo doo doo
♫ Mommy shark, doo doo doo doo doo doo
♫ Daddy shark, doo doo doo doo doo doo…"
CALVIN CHEUNG REJOINS UBC AS BUILDING OPERATIONS' MANAGER, MUNICIPAL SERVICES FOR THE LABOUR DIVISION
Calvin started his career with UBC in 2007 and progressed through various safety and emergency management positions until 2013. Returning to Building Operations from the UNA, Calvin will lead Municipal Services for the Labour Division. READ MORE >
FIONA STIRLING AND VALERIE NICHOL PROMOTED TO SENIOR MANAGER ROLES WITH THE OKANAGAN FINANCE TEAM
In a new structure, in addition to the existing finance manager team, the Okanagan campus will now have a single director of finance position supported by two senior managers. READ MORE >
JOSE TERES JOINS BUILDING OPERATIONS AS NEW MANAGER, CONSTRUCTION AND PLANNING
Jose will lead the Construction Office in Building Operations to manage in-house construction and renovation projects, typically under $50,000. READ MORE >
JENNIFFER SHEEL JOINS BUILDING OPERATIONS AS NEW SUPERINTENDENT, MUNICIPAL SERVICES & CONSTRUCTION
Jenniffer will co-manage manage the Municipal Services and Construction unit within Building Operations.
READ MORE >
CURT STECKHAN JOINS UBC FINANCE AS PROCUREMENT SERVICES MANAGER
Curt is a Certified Professional Public Buyer (CPPB) with an MBA from UBC, who has many years of experience in public procurement and management. READ MORE >
ROBERT SOCHOWSKI JOINS BUILDING OPERATIONS AS THE MANAGER, MAINTENANCE PLANNING
Robert will be responsible for developing and implementing proactive maintenance planning strategies to support excellence in research and learning. READ MORE >
ALETHA UTIMATI PROMOTED TO PROJECT MANAGER IN THE PROJECT SERVICES DEPARTMENT
Aletha has proven that she can manage a diverse portfolio of high-stakes projects and is ready to take on more complexity and risk. READ MORE >
STEVEN LEE PROMOTED TO LEARNING SPACE PLANNER IN THE FACILITIES PLANNING DEPARTMENT
Steven is being recognized for his increased responsibilities around classroom planning and the annual Learning Space upgrade program, and is part of the new Learning Space team in Infrastructure Development.
READ MORE >
MATT SHANNON PROMOTED TO MANAGER, APPLICATION DEVELOPMENT IN FACILITIES INFORMATION & INVENTORY SYSTEMS (FIIS)
In his new role Matt provides technical leadership in the development of web applications and integrations to support on-going initiatives within Infrastructure Development and the AVP, Campus Facilities portfolio. READ MORE >
JENNIFER FARR JOINS FINANCIAL OPERATIONS AS STRATEGIC SOURCING MANAGER
Jennifer and her team will be working closely with faculties and administrative units to identify and implement opportunities to ensure the best sourcing strategies are identified, and the resulting contracts meet user requirements and deliver value to UBC. READ MORE >
DEB CAPPS PROMOTED TO OPERATIONS/PROJECT MANAGER, CHANGE MANAGEMENT WITH BUILDING OPERATIONS
Deb will support the changes and training we are anticipating from systems renewal and fill a management gap that was identified in Building Operations.
READ MORE >
WANT TO BE FEATURED AS ONE OF THE PEOPLE OF THE VPFO?
We're looking for newsworthy items about our people:
Check out our submission guidelines for help.

We have new Bright Ideas!
We're sharing all of the new Ideas to help spark your own Bright Idea or share your ideas on how to build on the submissions. Some of these ideas will be selected by VPFO leadership for further investigation:
LET'S IMPROVE OUR APPROACH TO DEPRECIATED OFFICE ASSETS

A Bright Idea to identify a specific resource whose job it is to find new homes for
unwanted furniture and equipment or coordinate with a furniture liquidator to avoid landfill charges and waste.
LET'S IMPROVE LIGHTING SAFETY AND SAVE ENERGY

A Bright Idea to identify opportunities to
improve staff safety and reduce energy by including maintenance considerations in lighting upgrades and renovations.
Submit your Bright Idea for consideration at vpfo.ubc.ca/brightideas

SEE THE VPFO FROM PROJECT SERVICES' PERSPECTIVE

Project Services supports the mission of the VPFO by transforming spaces across the Vancouver campus. These projects help make UBC Vancouver safer, better for instruction and research, and more engaging.
"We work closely with the campus community to ensure that the work we do supports UBC's academic mission, goals, and objectives to develop a world-class campus," says Jay Hiscox, Acting Director of Project Services.
Recently you may have seen this commitment in the seismic upgrading at Henry Angus, the ongoing re-imagining of the library space in the Koerner Library, or the installation of the Elasmosaurus skeleton in the EOS atrium.
More about the Project Services Department
Project Services works within VPFO's Infrastructure Development unit to provide project management services for facilities renewal, renovations, and modernization of buildings and infrastructure on campus. They are the main client liaison for projects ranging in size from $50,000 to $100 million dollars.
The VPFO portfolio includes:
Have a story that would be of
interest to your colleagues in
the VPFO?
We're looking for newsworthy stories like notable team achievements, project milestones, and notable events. Check out our submission guidelines for help.
VP Finance & Operations
West Mall Annex
1933 West Mall
Vancouver, BC, Canada V6T 1Z2
Produced by VPFO Communications.
The VPFO monthly newsletter is sent to staff employed in the VP Finance & Operations Portfolio and to partners at the University of British Columbia to communicate up-to-date VPFO portfolio news and information.