Last week's updates from UBC
Updates on UBC's response to COVID-19 are at covid19.ubc.ca.
---
Managing your mental health
HR has collected mental health resources to help you manage your ups and downs. Our VPFO HR staff is always available for a confidential conversation.
---
Operations updates
Facilities
Building Operations, Energy & Water Services and Infrastructure Development
Finance
Comptroller, Finance & Operational Excellence and Treasury
Operational Excellence team: In alignment with the UBC and VPFO Strategic plan, new team members will be joining the Operational Excellence team within Finance & Operational Excellence. This newly integrated team will support the VPFO and UBC to drive improvement for efficient and effective service delivery, and act as a centre of excellence for the university. For more information, visit the VPFO website.
Month end dates for April: The month end dates for April have been added as a PDF and on the Important Dates feed on the Finance website.
Ordering from Workday Catalogues: Reminder to update work contact information (i.e. primary phone and primary email) to enable Workday catalogue orders/deliveries. For details, please refer to this Knowledge Bases Article.
Operations & Advising
Communications & Engagement, Human Resources, and Safety & Risk Services
---
Other notable updates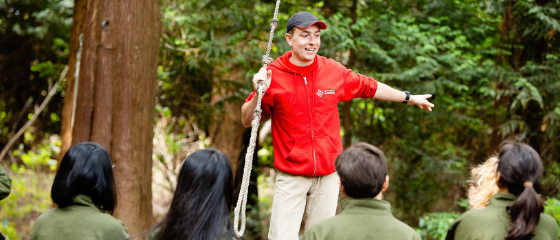 UBC leads as one of Canada's Greenest Employers in 2021
For the tenth consecutive year, UBC is recognized as one of Canada's Greenest Employers in 2021.
This special award recognizes Canadian employers that lead the nation in creating a culture of environmental awareness, developing exceptional sustainability initiatives, and – because of their environmental leadership – are attracting employees.
UBC puts sustainability at the heart of teaching, learning and research and is integrated through our operations and infrastructure. We are committed to leadership in Climate Action, and our sustainability efforts are proudly delivered by students, faculty and staff — learn more about how you can get involved.
Read the full announcement on the UBC Focus on People website.
EDI resource – How do we foster cultural safety in the workplace?
Cultural safety is an environment where people of diverse cultural and ethnic backgrounds can feel respected and safe from discrimination and denial of their identity and needs.
Culturally safe practices are key to building an inclusive and welcoming workplace at UBC. As UBC works on EDI initiatives across the campus and VPFO accelerates on our EDI journey, we invite you to think about the role you can play in creating a safe and productive environment where we all can thrive to our full potential.
Learn more in this latest article by the VPFO EDI Committee.
Last week to register for Virtual Staff & Faculty Sports Week
At UBC, we recognize the foundational importance of wellbeing to our success as individuals, as a university, and as a community.
As part of this commitment, UBC Human Resources and UBC Athletics & Recreation are pleased to invite you to participate in the FREE virtual Staff & Faculty Sports Week from May 3-7 2021.
Register as a team or as an individual by April 26 on the UBC Recreation website.
Webinar (April 20) – Fact vs. Fiction: Countering the Spread of Misinformation on the COVID-19 Vaccines
What are common vaccine myths, and what is the science behind the truth? How can you discern fact from fiction? What new tools are governments, public health, scientists, and physicians using to combat spread of misinformation?
Hear from UBC experts from the Faculty of Pharmaceutical Sciences and the School of Biomedical Engineering as they dispel common vaccine myths with science and facts.
When: Tuesday, April 20, 2021 | 12:00 – 1:00 pm
Register for this webinar here.
---
Helpful news
Some interesting news articles people have found informative, helpful, or fun! These are provided for information and entertainment only. Unless noted, UBC doesn't specifically endorse or supply this content.
Simple verbal habits or tics can actually get in the way of clear communication. Find out which 7 phrases can help you sound more powerful and clear at work, in this Fast Company article.
Researchers followed 5,000 adults around for 30 years and learned a thing or two about what keeps people healthy. According to this study, 2.5 hours each week may not be enough.
Cherry blossoms in Vancouver are in full bloom. Here is how to prepare for a cherry blossom viewing party, also known as Hanami — the traditional Japanese way.
Have an article for your peers? Email communications@vpfo.ubc.ca.