The VP Finance & Operations portfolio consists of eight highly-integrated units. While each has a defined purpose, all the units work cohesively to deliver exceptional service to the university.
View our organizational chart.
Finance
Finance delivers on UBC's commitment to financial accountability and transparency. Through its three units, Finance shares the University's financial story, manages its cash, capital, contracts and compliance requirements, and runs the campus responsibly.
The UBC Comptroller manages financial support across the University, and delivers key financial data and reporting to stakeholders.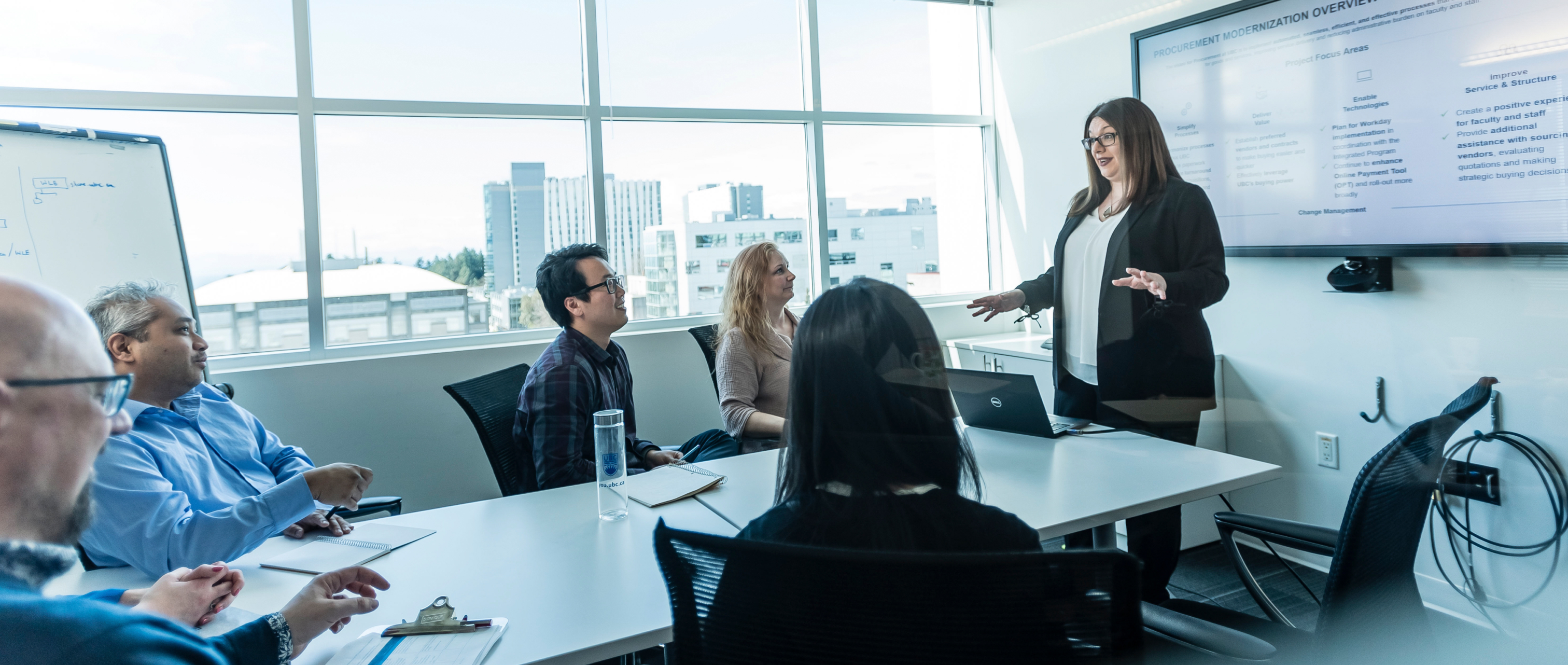 Financial Operations provides financial management services and guides UBC through fiscal policies and regulations.
Treasury not only manages UBC's assets, liabilities, and risks, but also administers key fiscal programs and processes.
Operations
UBC's operations units manage UBC's physical assets—both for risk and performance. By setting high operational standards, they build and maintain a world-leading education and research environment.
Okanagan
UBC's Okanagan campus's rapid growth in a unique environment requires dedicated care and attention. Our Okanagan-focused finance and operations unit ensures UBC Okanagan can grow while maintaining strong coordination between all UBC campuses.
Finance & Operations Okanagan ensures the campus is an exceptional academic environment by managing the financial and operational aspects of campus life.