We are trusted advisors, partners and professional service providers who continuously improve delivery of responsive and adaptive services and solutions to our stakeholders
The ten departments of the VP Finance & Operations (VPFO) portfolio are responsible for the stewardship of UBC's physical and financial assets. We oversee a $2.8 billion budget, a $1.7 billion endowment, and all university facilities on both campuses. The VPFO also manages the university's relationships with the UBC Investment Management Trust (IMANT) and UBC Properties Trust. In all the portfolio's responsibilities, we are committed to the values of excellence, integrity, respect, and accountability.
News From the VPFO
May 20, 2022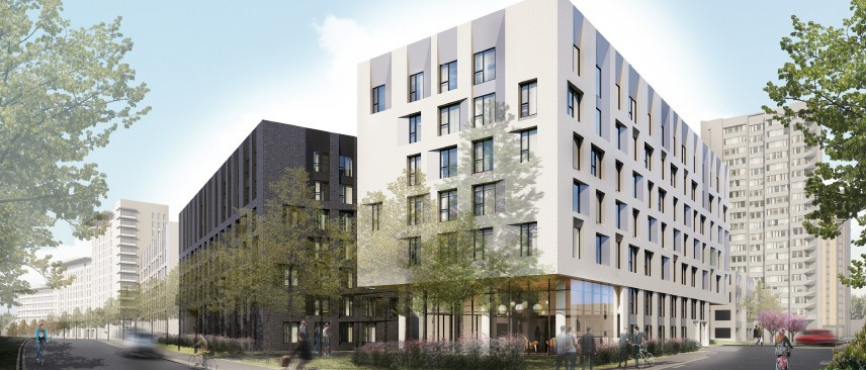 Located adjacent to and infilling around the Walter Gage Residence, the student residence project tə šxʷhəleləm̓s tə k̓ʷaƛ̓kʷəʔaʔɬ will provide a total of 940 housing beds for upper-year students.
May 13, 2022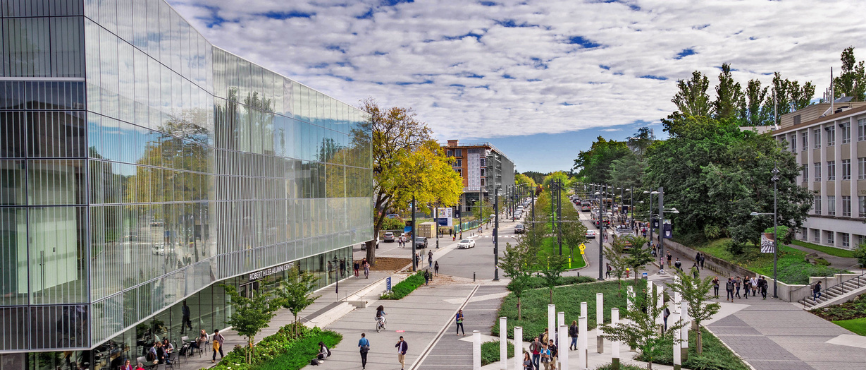 Independent non-profit research institute The C.D. Howe Institute ranked UBC first in Climate Change and Endowment Activities with an overall score of 4.2. UBC also placed first in Climate-change Governance practices, scoring 4.9 out of 5.0.
May 10, 2022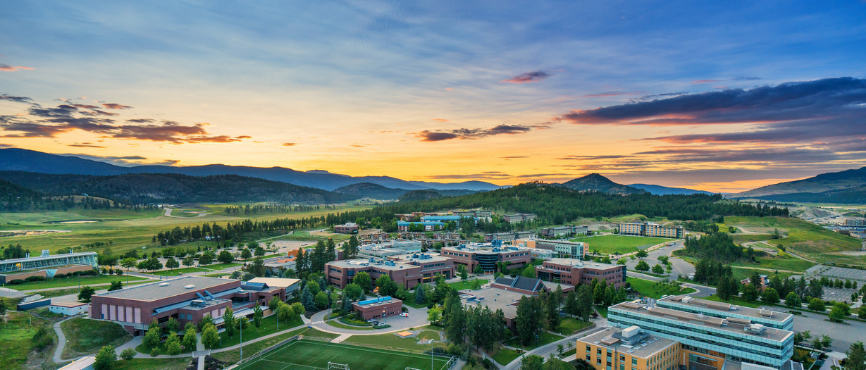 Please note that paving works will be conducted on SW Marine and 16th Avenue from May 10–13. A reminder to obey signs and traffic control personnel and watch for roadside workers.
May 9, 2022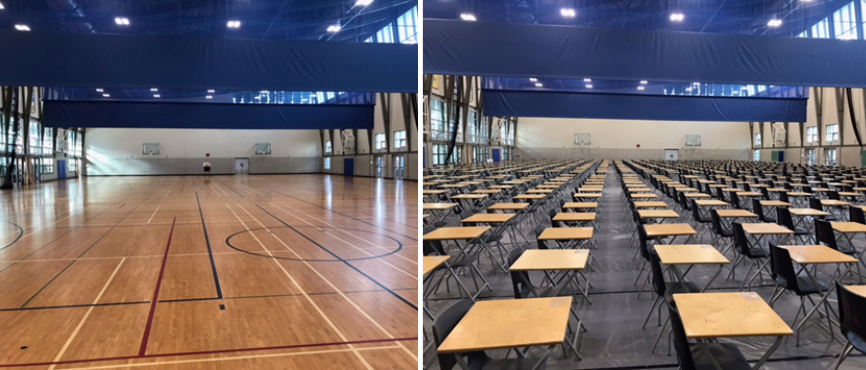 Last semester, the Custodial Services team and Municipal Services' Streets & Operations Support (SOS) team within Facilities once again demonstrated excellent teamwork and dedication in setting up the Osborne Gym and Student Recreation Centre for exam season.
May 2, 2022
The closure of the University Boulevard (UBlvd) bus loop has been extended from May 1, 2022, to May 15, 2022 (exact date to be determined). The bus loop is closed due to three projects under construction simultaneously — School of Biomedical Engineering (SBME) Building, Gateway Health Building, and a utility steam tunnel repair.
People of the VPFO
May 17, 2022
We are pleased to welcome Christine Lin as Tax Analyst, reporting to Holly Shepherd, Tax Manager effective May 16, 2022. Christine is a Chartered Professional Accountant (CPA) with extensive experience in corporate and indirect tax within the oil and gas industry.
May 16, 2022
Mikhail's extensive experience with contract and document control, reports and data analysis, maintenance management systems, and customer service will make him a great addition to the team.   
In her new role, Lindsay will partner with other VPFO team members to continuously improve reporting and business processes and enable effective financial management throughout the portfolio.
May 11, 2022
Sam has a diverse background, with extensive experience leading projects and teams within Compliance, Security and Risk Management roles for organizations in the public sector.
May 9, 2022
Srinath is a Cybersecurity professional with over a decade of experience in a diverse range of industries and sectors, including transportation, health, finance, and technology in both private and public sector organizations.
April 27, 2022
As Senior Manager of Thermal Utilities, Clayton will bring thermal utility managerial and operational experience. He will be leading the Thermal Utilities team to improve practices and processes.
April 12, 2022
Jonathan joined UBC in September 2019 working as a project carpenter in Building Operations. He participated in continuing education by volunteering for the Expression of Interest Program (EOI) program back in 2020, and since then has supported the crew as a backup head/subhead.
April 5, 2022
Peter Smailes, Vice-President, Finance and Operations, is leaving UBC to take up a new opportunity at Kwantlen Polytechnic University as their Vice-President, Administration.
March 31, 2022
Barbara (Barb) Gordon is responsible for developing and coordinating multi-year capital plans for academic buildings and building system upgrades, as well as reporting on major and routine capital projects to the Ministry of Advanced Education, Skills & Training (AEST), UBC Administration, and the Board of Governors.
---