We are trusted advisors, partners and professional service providers who continuously improve delivery of responsive and adaptive services and solutions to our stakeholders
The eight departments of the VP Finance & Operations (VPFO) portfolio are responsible for the stewardship of UBC's physical and financial assets. We oversee a $2.8 billion budget, a $1.7 billion endowment, and all university facilities on both campuses. The VPFO also manages the university's relationships with UBC Investment Management and UBC Properties Trust. In all the portfolio's responsibilities, we are committed to the values of excellence, integrity, respect, accountability, and safety.
News From the VPFO
December 1, 2022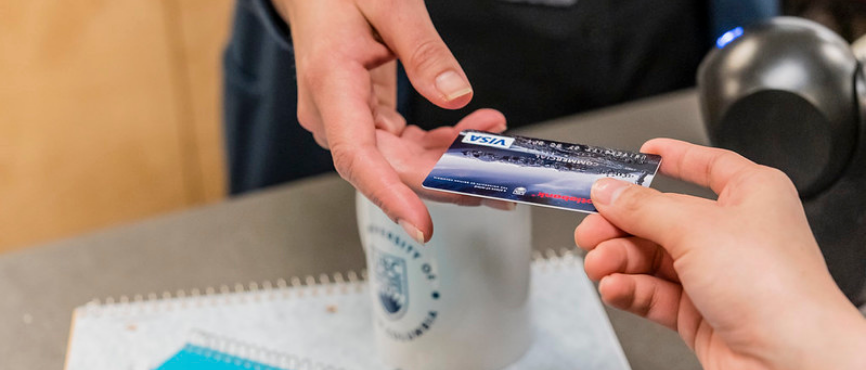 Due to office closure over the holiday season, UBC's Credit Card team will hold off on ordering new UBC Visa cards starting from Thursday, December 15, 2022, until Tuesday, January 3, 2023.
November 24, 2022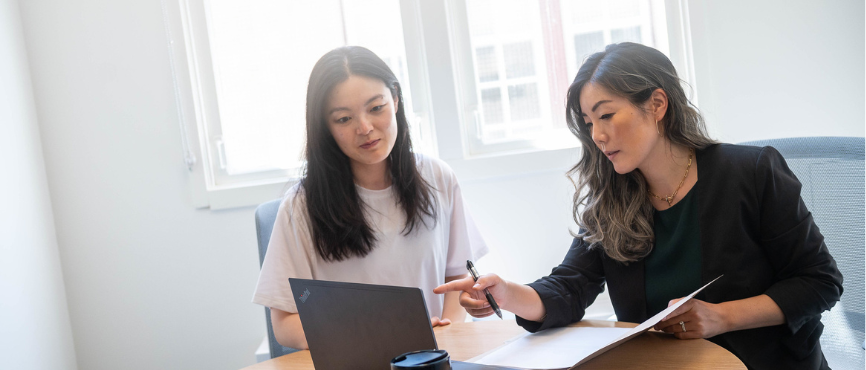 UBC endorses the adoption of Task Force on Climate-Related Financial Disclosures (TCFD) recommendations and is committed to producing annual TCFD disclosures alongside supporting TCFD's global mission of market transparency.
November 21, 2022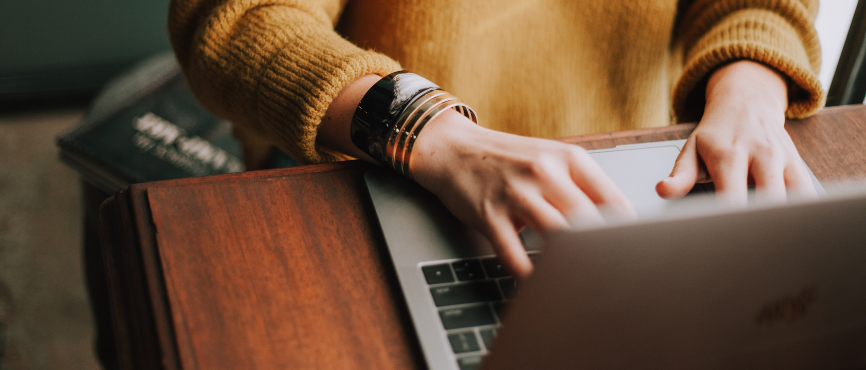 UBC has updated the COVID-19 Campus Rules to reflect the recent Provincial Health Orders. There are currently no province-wide restrictions at this time. All students, faculty, staff, and others must check themselves for COVID-19 symptoms prior to engaging in in-person UBC activities on UBC Premises.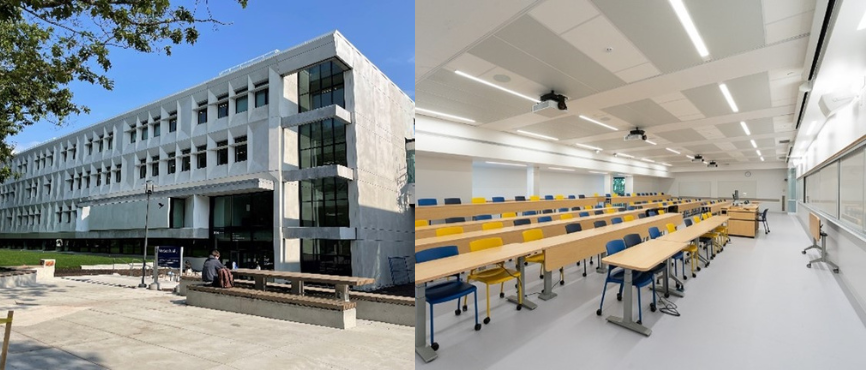 "This was an incredible opportunity for our teams to come together and transform a historical building into a more efficient and sustainable facility that aligns with our university's strategic goals," notes Noel McNally, Project Manager in Project Services within UBC Facilities' Infrastructure Development.
November 14, 2022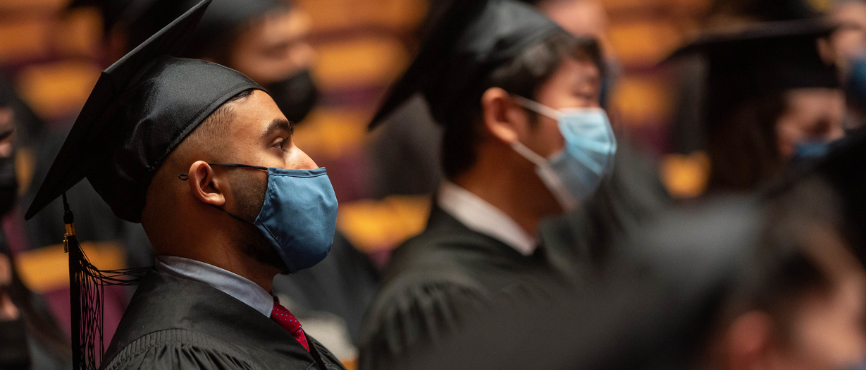 A reminder to all permit holders that UBC Parking permits will not be valid at Rose Garden parkade on UBC Graduation dates (weekdays from November 15 to 25) from 6:00 am to 5:00 pm.
People of the VPFO
November 29, 2022
Sam has been a driving force in finding opportunities to build a stronger foundation for our Campus Security teams. His extensive experience in leading projects and teams within Compliance, Security, and Risk Management roles in the public sector will make him a valuable leader to the Campus Security team.
November 28, 2022
In order to enhance their technical expertise in civil engineering, asset stewardship and fleet management, UBC Facilities' Municipal Services is pleased to welcome two new team members, Fiona Keating, Senior Manager, and Rishi Purohit, Fleet and Asset Manager.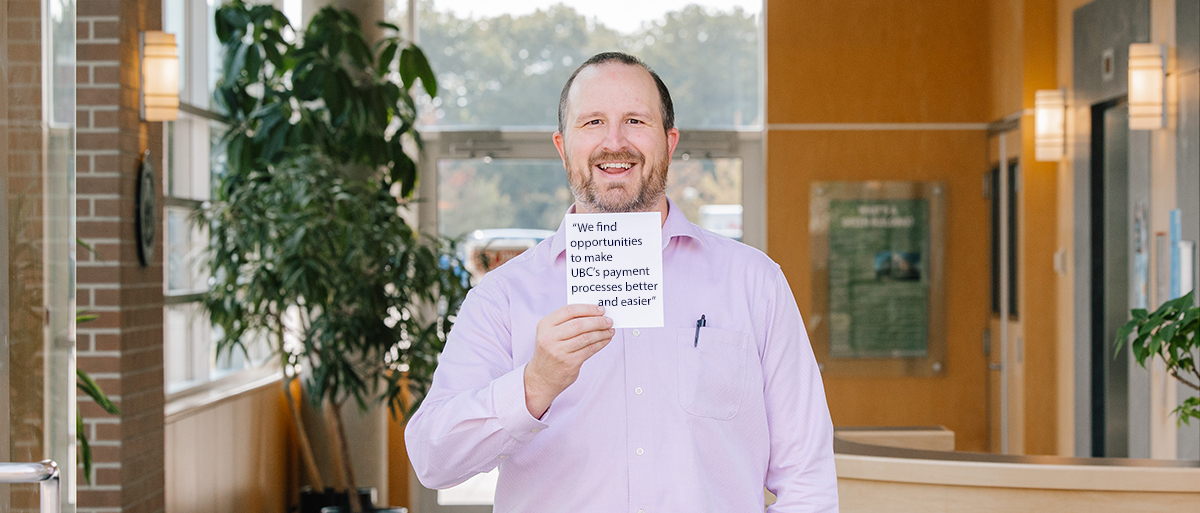 Some people are lucky enough to find their dream job early and follow that path all the way through their career — and with 20 years of experience specifically working in Accounts Payable (AP), Thomas Straley is one of them.  
November 21, 2022
Since stepping into the Acting role in June 2022, Joanna has played an instrumental in supporting her client areas through a busy quarter-end and the start of the FY23 budget process.
November 16, 2022
Mr. Laezza will join us from Murdoch University, Australia, where he is Chief Financial Officer with responsibility for leading the university's business and finance functions, as well as for the management of its financial and capital resources. Mr. Laezza will be starting in his new role on or before March 13, 2023.
November 14, 2022
Gardenia will lead the Facilities Service Centre and Clerical teams and the Staff Records team, support training and other important Facilities initiatives including onboarding, safety training scheduling, IT device management, etc.
Pavan Khiani is in his fourth year at UBC, majoring in Computing Science and Business, while Shijie Yu is pursuing his Master's degree in Data Analytics at UBC Sauder School of Business.
November 8, 2022
Pam will play a key role in developing and implementing new policies and processes within Capital Reporting to enable effective financial management, providing detailed analysis for major and minor capital projects, and assisting with capital budgeting and reporting.
November 7, 2022
In his interim role, Michael will support some of the key work to help ensure we have a successful year, including projects such as the development of the Fiscal 2023/24 Budget, quarterly forecasting activities, participation in stakeholder engagement and working group sessions, and support for the Agency funds and continuing R1 implementation project.
---