UBC's Comptroller ensures the University's financial sustainability by providing financial intelligence to facilitate decision-making.
The Comptroller delivers financial information through financial reporting, a planning framework, benchmarking, training, consolidated budgeting and analysis. They also engage and interact with units throughout the university via training sessions, campus visits and staff development sessions, and through the VP Finance & Operations website.
The Comptroller oversees the delivery of financial support to all academic and administrative units across the UBC Vancouver campus. The Comptroller also provides functional oversight to the finance function at UBC Okanagan, which includes Administrative Systems Management in Information Technology Services. This approach ensures adherence to university policy and consistency of practice, while maintaining a professional level of financial service to university leaders.
Other Units in Finance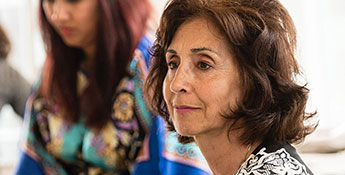 Finance & Integrated Services provides financial management services and guides UBC through fiscal policies and regulations.